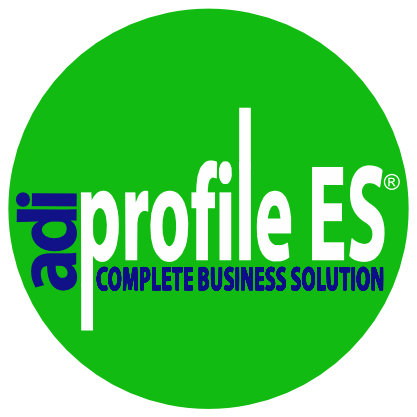 WHAT IS ERP?
ERP stands for Enterprise Resource Planning. Enterprise Resource Planning is a management software that efficiently allows for integration and smooth running of businesses.
Every company needs communication, cooperation, and the exchange of information between customers, vendors, and employees. Having your business work within one connected business system is the most effective way to ensure all the above, accelerate sales and improve productivity. ERP software is the key to this.
 
WHAT IS ERP USED FOR?
ERP software business systems are used to:
manage supply chain operations
organize business data
automate day-to-day operations such as:

production
sales
accounting
manufacturing
inventory management
accounts payable
accounts receivable
customer invoicing/payments
human resources.
Depending on the industry an ERP business software system is built to service, features vary. there are also a good many other business activities that were once delegated to other software applications. In recent years many of those features have been included into most ERP systems.
 
WHO NEEDS ERP SOFTWARE?
Every business needs inventory management, sales management, order management, warehouse management, as well as other management functionalities. ERP software allows you to easily and seamlessly do all of these. ERP software is best when all functions are combined into a seamless business solution.
What ProfileES ERP provides for your business:
Connected platforms and software allow users to access and use the information needed for various business responsibilities.

Provides resources and connected platforms for effective teamwork.

Reports that make it easy to assess productivity.

A scenario planning system to use past activity and future changes to determine the best choices to manage resources. Essentially providing simulations to predict business growth and determine the best practices for a business.

Options to allow you to either work:

with your off-site Private Cloud,

with your in-house Local Cloud,

with your Local Cloud that connects to your Private Cloud.
 

Web options that connect to your core in-house ProfileES. These options bring e-commerce purchases and other outside activities to your desktop. This eliminates a lot of the manual tasks for transferring transactions from one platform to a second or third platform.

Options to continue your in-house business activity if your ISP connection goes down. This means you can keep on working even with interruptions in internet connections.

Metrics to aid in the productivity of marketing/sales

Reporting for the productivity of finance and accounting.

Transparency and accountability.

Operations/production management.

Human resources, payroll, and relations.

A robust collaborative environment.

Quality business systems at a very affordable price.
At ADI we are adding more features to the core of ProfileES ERP. Just ask we should be able to add those features you request quickly at no additional costs.
Profile ES comes in four deployment model options.
ProfileES ERP — Single location model (Can't be used with option 4.)



This model involves connection to a local database without the need for an ISP gateway. There is no use of an internet connection in this option. Examples of ERP providers that use this model are Sage 300 and Microsoft dynamics. Each of these two ERP providers has other deployment options.
 

ProfileES ERP — Connect to your Private Cloud



This model involves the connection of multiple desktop ProfileES ERP Core systems to a cloud database using an ISP gateway. In simple terms, it involves the storage and transfer of information between your Private Cloud server and your business/personal computers using an active internet connection.

ProfileES ERP — Connect to your Local Cloud replicate to your Private Cloud



This model involves the connection of your devices to a Local Cloud database, which allows for cooperation and interaction between the departments or units in your enterprise's location. The key feature is that this Local Cloud sits at the edge of your local network before the connection to the Private Cloud database which is located offsite. This means in case of any interruptions of internet connections; your work is saved on the local database until connections are restored. It does this by making a copy of your work and sending it to the cloud server. With ProfileES ERP Local Cloud your enterprise is always up and running.

 

ProfileES ERP — Web application option (only available with options 2 and 3 above)



The web application option provides; connections for vendors, customers, and field service/sales employees. Information for e-commerce orders or dispatch can be accessed by the user from any location by simply using a web browser and providing authentication details. Users simply have to log in at any location and they can access the ERP and keep in touch with their team, or the organization as a whole, depending on the extent of access given to them.

 
How is the Profile ES ERP web application deployment model different from other ERP systems?
Most ERP providers offer one of two deployments. Most of the bigger corporate providers started by offering the Single location model as listed above in item #1 and shown below:
They were required by market pressures to retool their desktop products to compete with NetSuite to offer their ERP in the deployment shown below.


Most deploy as either the Single Location Option or the Complete ERP Web Application models that we discussed earlier. ProfileES deploys in a Hybrid of both to overcome shortcomings of either model. ProfileES has a couple of other options that will enhance the ERP experience beyond the hybridization of the application location and the database locations.


ERP systems that are developed as browser applications with the application server in the cloud have the problem of connectivity. If the site loses its Internet connection, businesses at that location shut down. There will be no response to customers, no queuing of orders, etc.


To overcome one basic inadequacy of these types of deployments, ProfileES ERP has an included option for a Local Cloud Server (Edge Server) that holds the business's information and is directly replicated to what is termed as a Private Cloud (Cloud Server).


ProfileES ERP also provides an optional Web Site Content Management System (CMS) and Web Application that is positioned to provide outward-facing features including e-commerce, customer services, and dispatch for field technicians and salespersons. Real-time inventories are a great plus for e-commerce and field employees. The CMS portion allows the offices to use their sources for marketing, search engine optimization, and control of related content.
All of this connectivity has some not-so-obvious benefits, we'll be looking at some examples below:
A sale on your ProfileES e-commerce web application immediately pops up on the order clerk's desktop, ready for immediate action.

A call into your service desk/dispatch with a change in a tech service or delivery appointment is made on the desktop and is immediately available in the technician's phone browser.

Provides access of traceable General Ledger entries to contracted offsite CPA /Auditors, to Board Members, and/or to Owners/Stock Holders.
This means efficient teamwork, easy accessibility, and optimized organization of information and instructions. ProfileES ERP provides many more benefits as a result of its connectivity.

Our ideas for additional features are many. One leading-edge concept is concerning integrating AI into our systems to provide a virtual CPA/Bookkeeper. This will be able to give immediate feedback to daily operations that affect your bottom line.

This is a basic, high-level view of ProfileES options. If you would like to read about all of the ERP features included within ProfileES Core just click on this link.
Here at ADI, we are very excited about this new approach to connected ERP systems for SMBs. It's a whole new way to keep your business automated, organized, and efficient.